The Common Man Roadside • Hooksett, N.H. (I-93 Southbound)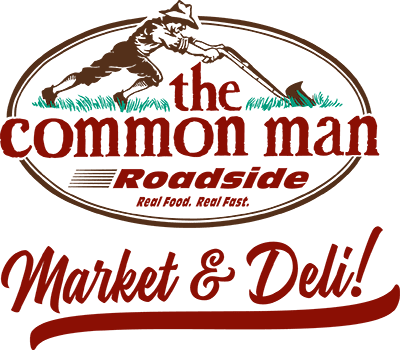 Hooksett Rest Area (I-93 Southbound)
25 Springer Road
Hooksett, N.H. 03106
Barista/Common Man Joe Bakery
Mon-Sun: 7:00 am–6:00 pm
Sun: 7:00 am-7:00 pm
Food Court
Mon-Thu: 10:00 am–8:00 pm
Fri & Sat: 7:00 am-8:00 pm
Sun: 7:00 am–8:00 pm
Drive Thru Hours:
Mon-Sun 6:00 am–8:00 pm
Free WiFi
N.H. Liquor & Wine Outlet
Tesla Super Chargers
16 Irving Gas Pumps
Restrooms
Family Restroom
Common Man Roadside Deli
Common Man General Store
Amenities
We have plenty of parking at both our northbound and southbound location, and provide special parking areas for campers, big rigs and buses. We have handicapped-accessible parking near both front entrances, as well as parking lots for local access off of Route 3A on the northbound side and Springer Road on the southbound side.
Our restrooms are energy efficient, modern and most importantly, clean! We've increased the size of the restrooms, added water and power-saving features, child changing areas and a family restroom. Restrooms are open 24 hours a day.
The Welcome Centers are equipped with free Wi-Fi to make it easy to stay connected while on the road!
The northbound and southbound Hooksett Welcome Centers are a wine and spirit lover's dream featuring two state-of-the-art New Hampshire Liquor & Wine Outlet stores with thousands of the products you know and love, and exclusive finds available only in New Hampshire. The stores offer specially outfitted, climate-controlled storage systems for fine wines, adjacent wine cubbies stocked with limited allocation wines, and "trophy cases" supplied with ultra-premium spirits.
An interactive shopping experience awaits guests at the center of each store through a wine and spirits discovery center kiosk staffed with knowledgeable sales associates, and featuring iPads available to provide customers with product information, scores, and food pairing ideas.
New Hampshire's exceptional value on spirits and wine are evident throughout the stores, especially in designated close-out areas for last-chance products and Wine Power Buys. Don't forget last-minute mixology needs and accompaniments, such as margarita mix and salt, olives, simple syrup, cork screws and gift bags, which are available at checkout!
As always, please drink responsibly.