The Common Man Roadside • Plymouth, N.H. (Tenney Mountain Highway)
The Coziest Convenience Store… Ever?
Our Common Man Roadside on Tenney Mountain Highway in Plymouth, N.H. (Exit 26 on I-93) is unlike just about any convenience store you'll find! Common Man restaurants give hungry visitors a taste of home, from their fireplaces to the welcoming service. It is no surprise that the Common Man Roadside in Plymouth does the same!
The location features a cozy fireplace as well as a seating area and wireless internet, designed to allow you to have a moment to take a load off or reply to those all-important emails. With various seating options, including comfortable chairs, high-top 6-top tables, and regular 4-top tables, there is something for groups of all sizes – and groups may also comfortably distance and keep conversations private.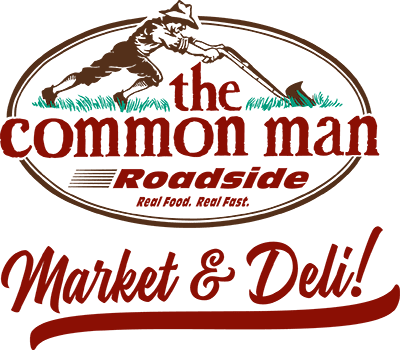 Plymouth, N.H. (Tenney Mountain Highway)
484 Tenney Mtn. Highway
Plymouth, N.H., 03264
Hours of Operation
Open daily 5:30 am to 11:00 pm
Food service until 9:00 pm
Phone: 603-210-5815
Free WiFi
Seating Area with Fireplace
12 Irving Gas Pumps
Restrooms
Common Man Roadside Deli
Common Man Market